The following New York villages will feel like home with all the waterfront parks, open-air restaurants, vintage boutiques together with their lively downtowns. Walk around these charming locations that will fill your days with excitement and fun.
Port Jefferson
This is Port Jefferson, which is a coastal gem whose lively downtown and atmosphere of the beach creates a setting as if you're reading a book. Whether you are going round Harborfront Park, walking the kids to the Maritime Explorium, experiencing Port Jeff Brewing co. or simply strolling around the main street's vintage boutiques, this North Shore treasure will give you a pleasurable weekend.
Ithaca
A walk through Ithaca will definitely leave you breathless. Ithaca overlooks Cayuga Lake, this village is an aggregation of artisan shops, music together with craft beverages. Walking amongst the vintage stores and open-air restaurants will get you to absorb the cascading beauty of Ithaca Falls and make you fall in love with this village with every step you take. If you are visiting New York City with kids, Ithaca is as suitable place for them, as it is a place suited for all ages.
Cold Spring
The beauty of this town lies in its location. It is situated on the shores of the Hudson River and neighbouring Breakneck Ridge. Families enjoy walking the 19th century streets due to unique shops, waterfront dining at Hudson House, while hikers find haven after a day in neighbouring Hudson Highlands.
Tarrytown
Tarrytown has a very romantic landscape. This whimsical village would captivate the world. Make your way to the Gothic Revival architecture of Lyndhurst estate and walk along the cobblestone streets to a show at Tarrytown Music Hall. Enjoy a waterfront feast at Sunset Cove while exploring this enchanting village by foot.
Skaneateles
The village is a favourite for outdoorsman and wine-lovers. Walk along the red brick sidewalks to White Birch Vineyards Tasting Room while exploring its unique shops together with its' Historic District architecture as you fall in love with this Finger Lake town.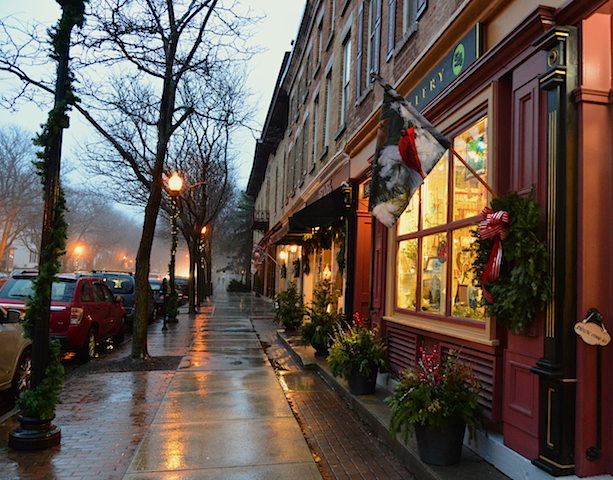 Pittsford Village
Many villages boast character and bizarre shops, but only a few can compare to the canal-side charm of Pittsford village. This village's irresistible charm will have you hooked whether you are strolling the Erie Canal Heritage Trail, tasting craft brews at Lock 32, or scouting the water with Sam Patch Erie Canal Tours.
Cooperstown
This is the baseball capital and a craft beer hub found on the East Coast. This village is known for it's sport culture and American charm. It has grown into a top destination for people seeking art and craftsman ship after the National Baseball Hall of Fame put Cooperstown on the map.
Article Provided by michela@welovenyc.com